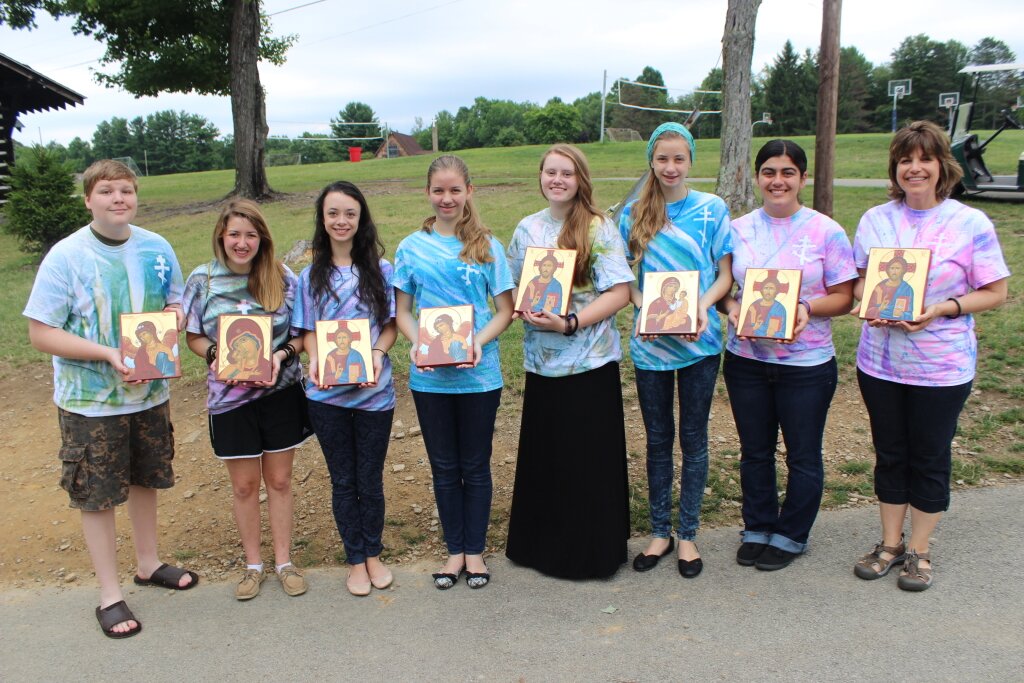 The mission of the Sacred Arts program is to strengthen the faith of participating campers through learning the Hymnography and Iconography of the Orthodox Church. All programs are designed to give participants an opportunity to use their God given talents for the glory of God.
Sacred Arts Camps
Sacred Arts Camps are designed specifically for high school aged teens (ages 14-18, or entering the 9th grade). Each camp focuses on a specific sacred tradition of the Church. Iconography Camp teaches campers the basics of painting/writing icons as well as the importance of a prayerful way of life. Byzantine Chanting Camp teaches campers the basics of the Byzantine tones for liturgical chant and also more advanced hymns, such as prosomia.
For more information about each camp, please follow the links below.