Become a part of the Antiochian Village Camp Staff! Click the links below to learn more about becoming a staff member for Summer Camp, Sacred Arts Camp, Family Camp, or Winter Camp.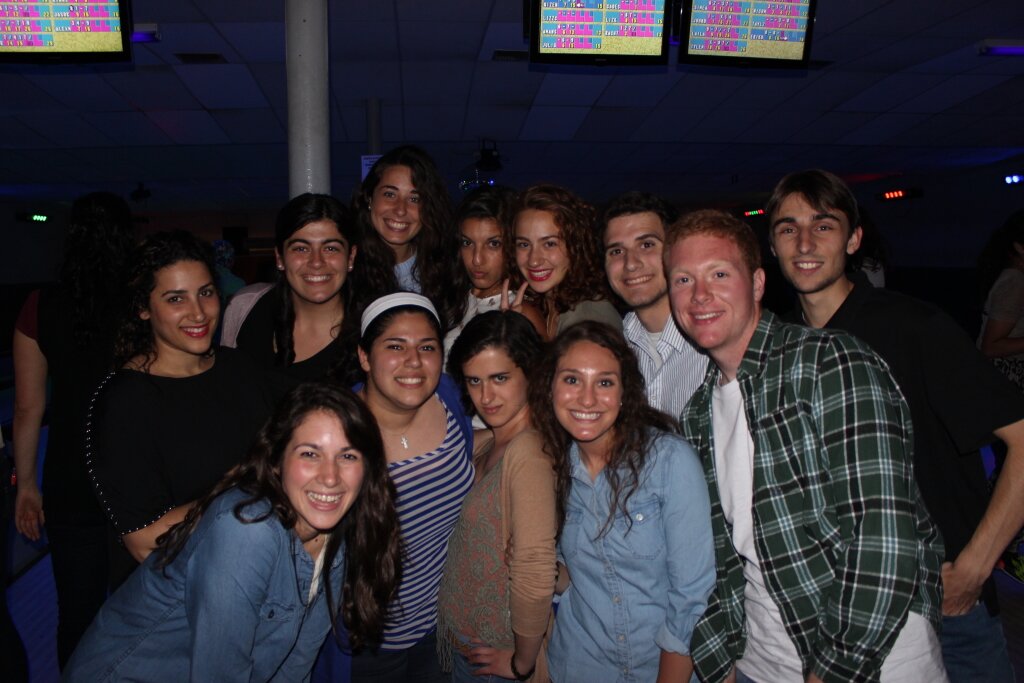 Members of the Summer Camp Staff are responsible for carrying out the Mission of the Antiochian Village, which is to present to young people a living experience of the Holy Orthodox Faith in their relationship with God and other campers in an uncluttered, natural environment. They must help strengthen the Camper's grasp of the basics of the Christian life: participation in the liturgical, sacramental, and ascetical life of the Church and living in community with fellow members of the Body of Christ with peace towards all of God's creation. But being a counselor isn't just another job where you are required to do certain tasks and never end up seeing your efforts come to fruition, it can and most likely will be, one of the most spiritually fulfilling experiences of your life.
Are your parents pressuring you to get a REAL job and make some money? Have you ever considered the marketable skills that you would gain from being a camp counselor? Businesses highly value such skills as teamwork, problem solving, leadership, which are just a few of the skills you will gain while working at camp.
Click here to find out just a few of the many skills you would gain at camp that you could include on your resume.
[/fusion_toggle]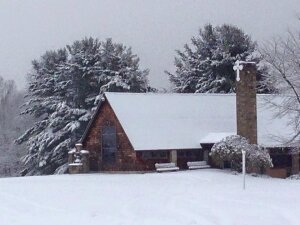 Want to be a counselor again, but can't spend the whole summer? Why not come back for a weekend as a Winter Camp Counselor!
Counselors will be assigned responsibilities and expected to participate in all scheduled activities. Each counselor will stay in a cabin with 7 campers.
Winter Camp Staff must be at least 18 years old, and have graduated High School. Counselors will be selected based on need according to the number of campers that attend, and based on their related experience in youth and camping ministry.  Depending on applications, most staff positions, if not all, will be filled by former or current staff. Selected counselors will attend at no charge.
[/fusion_toggle]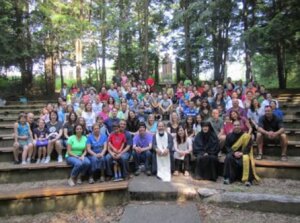 Antiochian Village Family Camp Staff are typically former Summer Camp Staff, though applications are welcome from others as well. Staff will act as "hosts" for one or two families, sitting with them at meals and helping them with program information, orientation to the camp facilities, etc, as well as in leading all camp programs. Staff will be selected based on need according to the number of families that attend. Staff will be housed together, allowing families the privacy of their own cabin.
[/fusion_toggle] [/fusion_accordion]
"Being a counselor was the hardest thing I've ever done, and yet, also my favorite. It was about learning to live every moment for God, my campers, and my fellow staff. It was about getting to teach and impact kids' lives, having them teach and impact me, spreading the Faith, and learning it too. It was living in a world centered on God, serving and loving the way I always should, and laughing till my stomach hurt every day; both growing as an individual and learning to live in the tightest of communities. It was being more tired than I've ever been, yet knowing that I had never spent my time in a more worthwhile way. I could not be happier to have had this experience that literally changed my life."
"Experiencing Family Camp as a counselor has shown me that families can, and do live a Christian life together. In today's society, it is extremely refreshing to see families worshiping together and enjoying each others company in a Christian environment."
"As a staff member, the instant we leave the Antiochian Village, we realize how much the campers have taught us, how much we've grown, and how much we are going to miss the feeling that "camp" gives us. Instead of waiting until next summer, I urge you to come to Winter Camp. It will be an opportunity to reunite with old friends and make new ones, as well as be a chance to regain perspective on how we should act as Orthodox Christians. We can always strive to take the Village home, but we truly cannot accomplish this until we embrace the memories we've made and mold the lessons we've learned back into our daily lives."